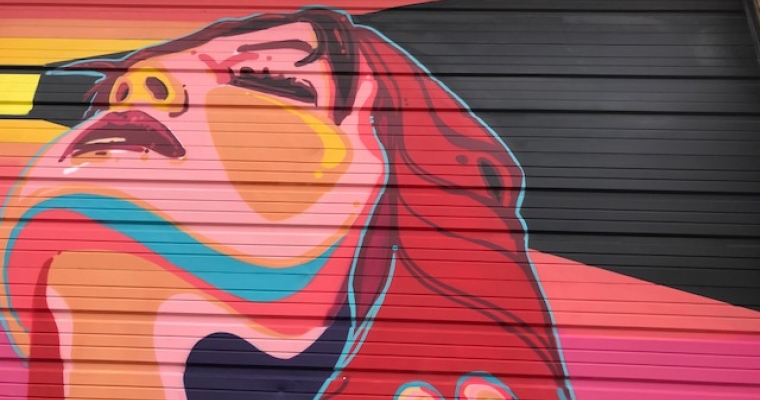 LISTEN
Vagrom Eclectic 080819
VOTE 5 STARS = PLAY AGAIN, 1 STAR = NOT SO GREAT. 
This week, your host Erin Gleeks features two tracks from Jen Korte and the Loss as fans gear up for her August 15 show at Ophelia's Electric Soapbox with opening act Whippoorwill. Korte is a veteran of Denver's music scene, and in 2018, she was named best folk band by Westword readers.
Korte is also known for her broad range. Appearances as Lady Gang, a solo hip-hop project where Korte plays all the instruments, have wowed audiences.
Check out the show at Ophelia's, a converted brothel and peep show, be sure to tell them Vagrom sent ya.
Gleeks also features the group 3HatTrio, out of Utah, which will perform for free on August 16th as a part of the Clyfford Still Museum's outdoor lawn series; and a throwback from Nathaniel Rateliff's early incarnation in Denver The Wheel.
Here's this week's indy track playlist: 
Nina Simone's You Know How I Feel, mash-up by Drugs Made Me Smarter 
It's a little Hard Dear, By Jen Korte & The Loss 
Arranging My Life by Charlie Wadhams 
Running by Computer Magic 
Faith by 3HatTrio
Slow by The Wheel 
5am Refrain by Jen Korte & the Loss
Now playing on Denver Open Media Radio 92.9 FM, 89.3 HD3 & Streaming, & Podcasting 
More discoveries from a street-level POV at vagrom.weebly.com
Published:
8/07/2019
0 Comments

Locally Produced:
Local Production
Theme:
Music: Hip-Hop, R&B, & Jazz
License:
Attribution-NonCommercial-ShareAlike 3.0 Generic